Best Career Counselor In Raipur – Shekhar jain
Shekhar Jain is one of the finest Motivational Speaker, Corporate Trainer, NLP Master, Practitioner Certified Career Counselor, Author, Business & Life Coach of India having great understanding to motivate, guide & train his audience. He understands the profile of his the audience transforms people's lives accordingly. He deals with a wide variety of corporate business training topics & focus is always on providing result oriented solutions to clients. He is delivering his expert knowledge across all the major cities of India including delhi, mumbai, kolkata, nagpur, raipur & many more.
He has been awarded as top motivational speaker of india. He has authored the powerful book A to Z of Life, which is a motivational book for life. He has impacted more than 10000 lives through his powerful training program. Mr. Shekhar Jain also motivates people on youtube & facebook. He inspired millions of people across India and he is well known for his creativity, easy technique and simplicity. He is on a mission to help business owners & their team members to establish system and corporate culture even in small business. He strongly believe that "You are good, but if you wish, you can be better"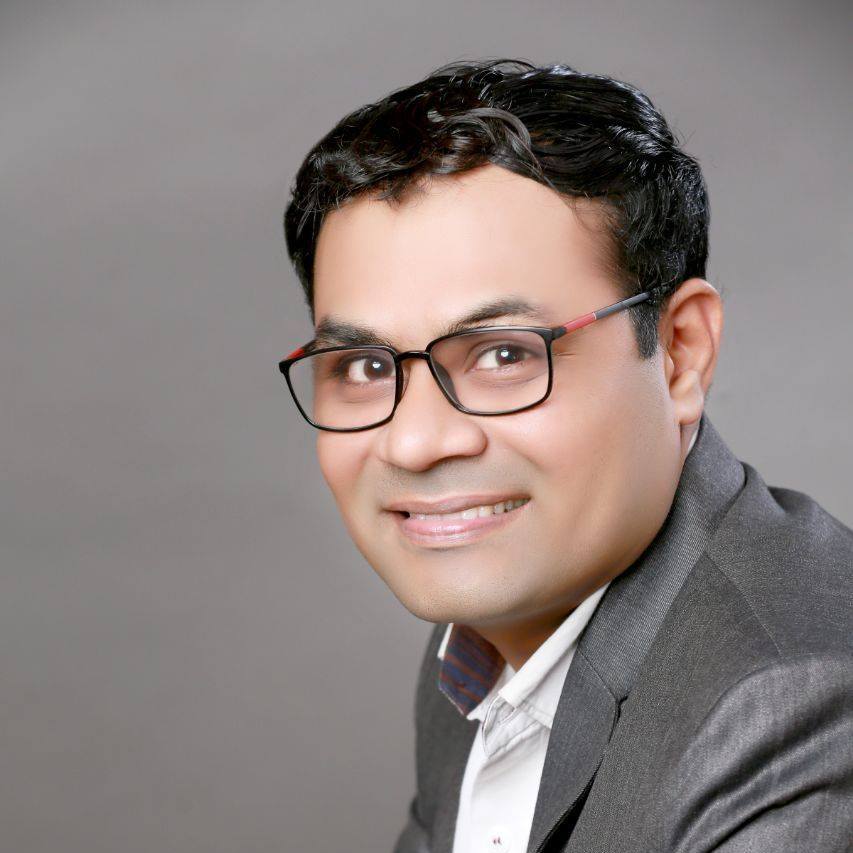 About shekhar jain
Shekhar Jain is an award winning motivational speaker, author, business coach, corporate trainer, certified career counselor, NLP Master Practitioner & Life Coach
He is fun, dynamic, energetic & entertaining personality. He encourages and inspires individuals to identify their true potential.
He is well known for his unique style of presentation with short and simple language along with life learning formula.
He is expert in business training & 121 counseling sessions. He impacted more than 10000 lives through his training seminar & workshop.
He is a Keen Learner, he constantly improves his skills, knowledge, attitude and skill as per the requirement of the corporate world.
He is Well Known for his one 2 one personal meetings related to career counselling, business consultancy, life coaching and for any challenges.
He is a Passionate Trainer who is desperately working to bring positive change in society.
9 Reasons to Book SHEKHAR JAIN
He brings Simplicity

: Shekhar Jain always follow KISS (Keep it Short & Simple) Approach. His presentation is very easy to understand.

He Offer Result Oriented Solution :

Shekhar Jain always include plan of action for participants in his every training seminar & workshop.

He is Original

:

Shekhar Jain's delivery style is unique & different. His contents are original & developed by self.

He brings easy Formula's

:

He always comes with very easy & unique formula. This is very easy to understand & recall.

People love to listen him:

He is one man show that knows how to engage, entertain & educate people in interesting ways.

He is Practical:

He always gives solution to participants, which is very practical & implementable. He does lots of activity with participants for fast learning.

He Offer Learning with fun:

Shekhar Jain is high energy host with lots of humors & fun in the fundamental learning.

He is NLP Master Practitioner :

Being a Neuro Linguistic practitioner, He understands psychology of participant & Guide accordingly.

Connect with Real Life stories :

He is excellent story teller, through which he engage the participants throughout the program.
A to Z of Life is Motivational Hindi Book, useful for every individual. In this book author Mr. Shekhar Jain describe about importance of 26 letters starting from A to Z which are very useful in our day to day life. Author believes that we all human being are Good but we always wish to become better, definitely we can become better. This book will help you to become better. If you practice at least 1 word daily from this book, you will feel better every single day. The most important part of this book is its exercise. After every chapter we have given exercise and each exercise will have 3 useful questions related to that particular topic. Author request every reader to just answer the question given after every exercise. Only by giving the answer the reader will get positive change in life. Overall this Book A to Z of life teaches us super useful 26 words which will make our day to day life very easy, smooth and happy. By Daily practice of all the 26 words we can improve our personality and behavior. If your family have 10 members then this book is useful for every individual member. We all play different roles in our daily life and we come across with lots of challenges in our routine life, this book will help us to solve all the challenges of life. This book is useful for all of us in every stage of life. Whenever you feel depressed just read this book once & feels happiness.